Treat yourself to the only original
BEER BATH SPA BEERLAND®

Our beer spa Spa Beerland offers an original spa treatment that is based on the use of only natural ingredients, materials and ancient healing techniques.
The beer spa treatment itself consists of several parts:
a bath in beer, beer extracts and herbal beer mixture
unlimited consumption of light and dark beer
resting on a bed of real organic wheat straw by the warmth of the fireplace
consumption of homemade beer bread
Description of the procedure
The Spa Beerland beer bath takes place in handmade, 1,000 litre, whirlpool tubs made from Royal Oak and is based on bathing in natural extracts which are used in brewing of the Czech beer – selected varieties of hops, brewer's yeast and malt.
The bath is followed by a rest on a bed of real wheat straw, which we grow on our own organic fields, and which will increase the absorption of all the vitamins and extracts from the previous herbal bath. During your rest you will be able to enjoy fresh home-made beer bread and a blazing fireplace will keep you company.
During the treatment, you will have the beer bath room exclusively to yourself and will be able to drink unlimited amounts of light and dark beer.
Important information
What to bring
You don't need to bring anything with you, everything will be taken care of – we will prepare cotton towels and sheets, linen blankets and lime wood slippers (on request). You will have the entire BEER SPA wellness suite, including the dressing room and bathroom exclusively to yourself during the treatment – our staff will show you the place, explain everything, and for the rest of the time you will not be disturbed during the treatment. For the final effect and the beneficial effect of natural elements (oak, hops, barley, wheat) it is better to undergo the procedure without swimwear.
Before the treatment
The client must arrive for the treatment at the agreed time, preferably 5 minutes beforehand. If the client does not arrive even 20 minutes after the agreed time, the reservation is automatically considered as cancelled and the operator is entitled to accept another client. If the client cancel the reservation, they lose the right to a refund. Any situation that requires cancellation of the reservation at the original date and time (including requests to postpone the reservation to another time or date) is considered as cancellation. The cancellation fee is 100% of the booking price. The operator is entitled to refuse the client if he/she arrives in a drunken state (a breathalyser test showing alcohol levels higher than 0.1‰ is decisive).
After the procedure
After the treatment you will feel pleasantly relaxed, the relaxation you will experience during our bath is complex and has a pleasant relaxing effect not only on the body but also on the soul. You don't have to worry about unwanted odour, as after the beer bath you are scented with a herbal hop blend and the brewer's yeast will make your skin soft and supple. If you use a swimsuit during the treatment, it is recommended that you rinse your swimsuit thoroughly in clean water immediately after the beer bath and wash it in the washing machine the same day.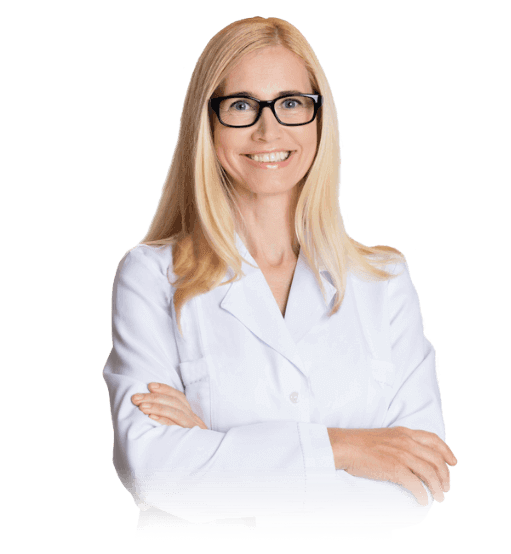 Effects
The high hop essential oil content contributes to the overall vitalisation and relaxation of the skin pores. The brewer's yeast has a beneficial effect on skin regeneration thanks to its high vitamin B content and active enzymes. Thanks to this unique combination of natural ingredients and the magical effect of the royal oak tree, which has always been a symbol of longevity and resilience, the bath stimulates metabolism, flushes harmful substances from the body, releases internal and external tension, fatigue and stress, and thus leads to perfect mental and physical relaxation. During the beer bath you will be able to drink unlimited amounts of Czech beer, premium lager.
People allergic to proteins, yeast, hops, pregnant women, people suffering from high blood pressure or cardiovascular diseases should consult their doctor before taking a beer bath.
MUDr. Jana Tesařová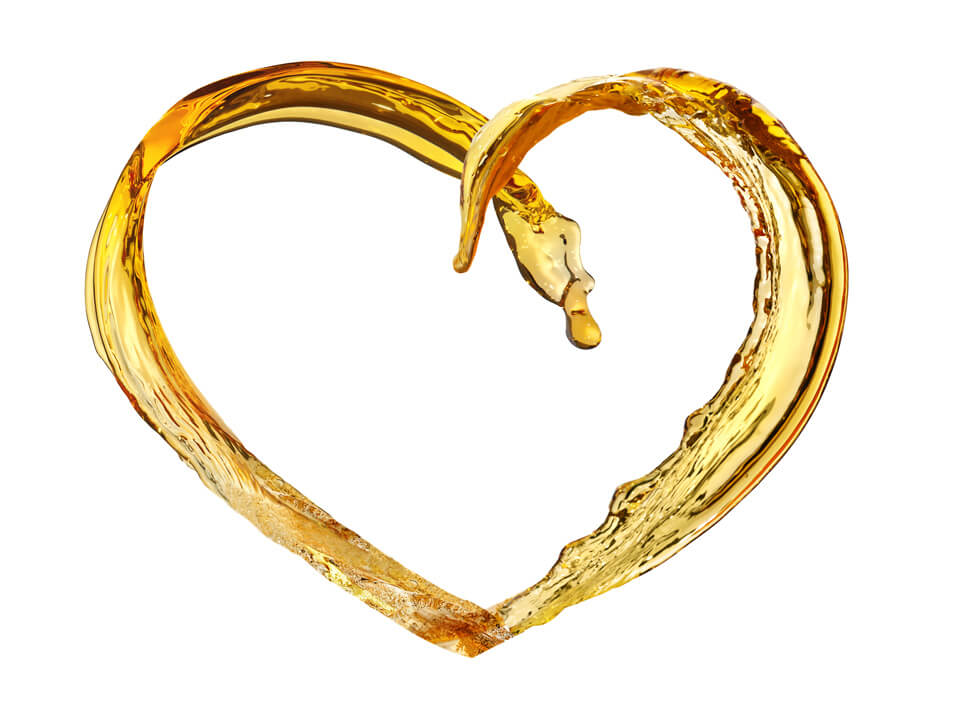 The beneficial effects of our original Spa Beerland® beer bath:
Skin rejuvenation
supply of vitamins, carbohydrates and proteins
soothing effects on skin, hair and muscles
relaxation of muscle tension
stress reduction
regeneration not only of the body but also of the mind
improving blood circulation
detoxification – flushing harmful substances from the body
cleansing of pores
increased heart activity
The main ingredients of the Spa Beerland® beer bath:
Czech brewer's yeast, which has been used for baths since ancient times, has a great tradition in Czech healing – it supplies our body with essential B vitamins, carbohydrates, proteins and contributes to the overall regeneration of our skin, which in the warm water relaxes the skin pores and thus flushes out harmful substances from the body (similar system to the sauna). Scientists clearly agree that they contain more vitamins, trace elements and amino acids than ever thought possible. Brewer's yeast is fantastic for nourishing the skin, smoothing wrinkles and overall skin hydration.
They are also one of the richest sources of organic iron, essential amino acids, unsaturated fatty acids, phosphatides, sterols, glycides, enzymes and other bioactive compounds. They are a rich source of B vitamins, including pangamic acid – vitamin B15, first extracted from yeast several decades ago, minerals (e.g. calcium, phosphorus, potassium, magnesium, sodium) and trace elements (iron, iodine, copper, zinc and manganese). Brewer's yeast helps in the healing of liver inflammation and is suitable for increased physical and mental stress and sports. B vitamins contained in brewer's yeast, support digestion and metabolism. They have a positive effect on the restoration of intestinal microflora and thus on human immunity.
Czech hops
It is a herb that has a strong energizing effect during bathing, contributes to overall regeneration and uniquely complements the action of brewer's yeast. Hops dissolved in the beer bath releases aromatic essential oils that give the bath itself a typical aroma. Women can use hops in the bath as a very effective natural scrub peeling.
Czech premium beer
In addition to a small amount of alcohol, it contains other substances such as vitamins (thiamine and riboflavin), folic acid, carbohydrates and proteins. Drinking beer alone during a beer bath helps to mentally relax.
Wheat
It is the last element in our natural concept of Spa Beerland®. Resting on natural organic wheat from our own fields induces a pleasant relaxation and promotes the absorption of vitamins, especially B vitamins, from the previous bath. Already half an hour after the bath, your skin will be as soft as never before.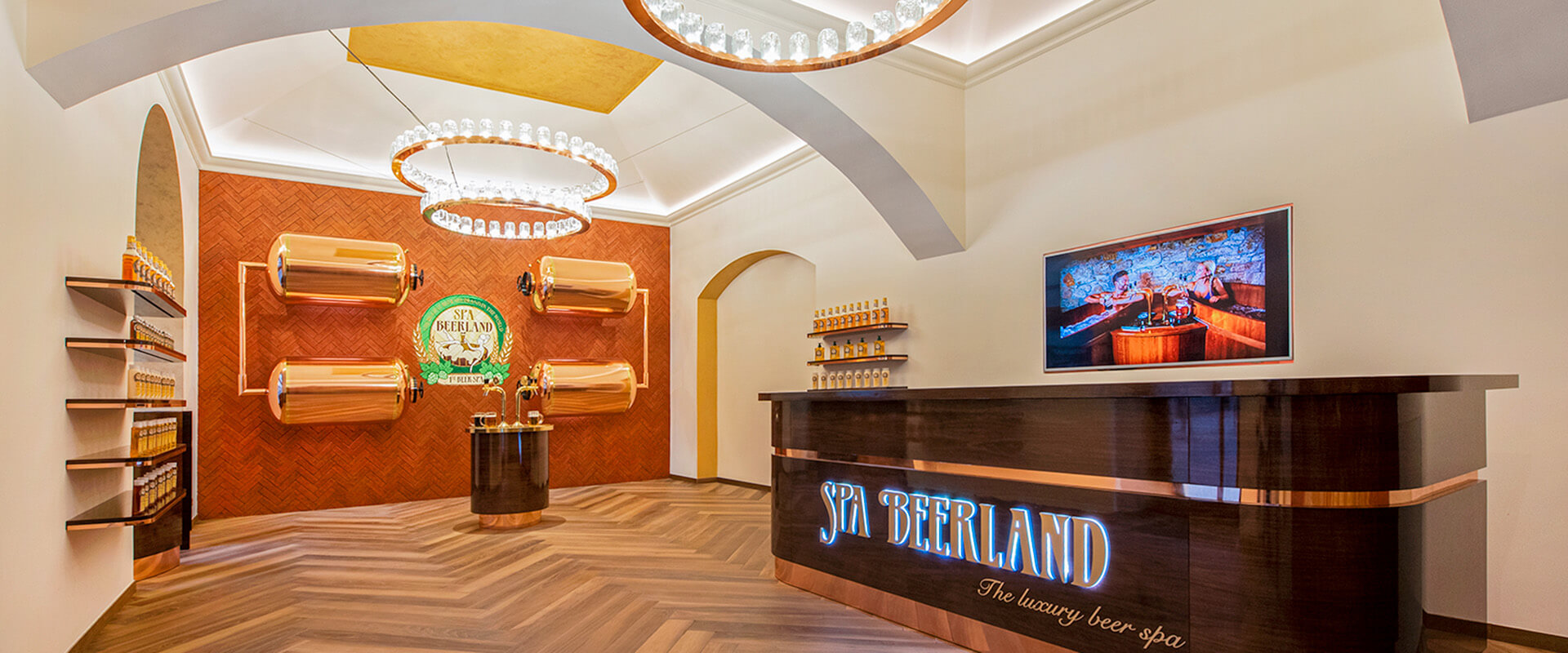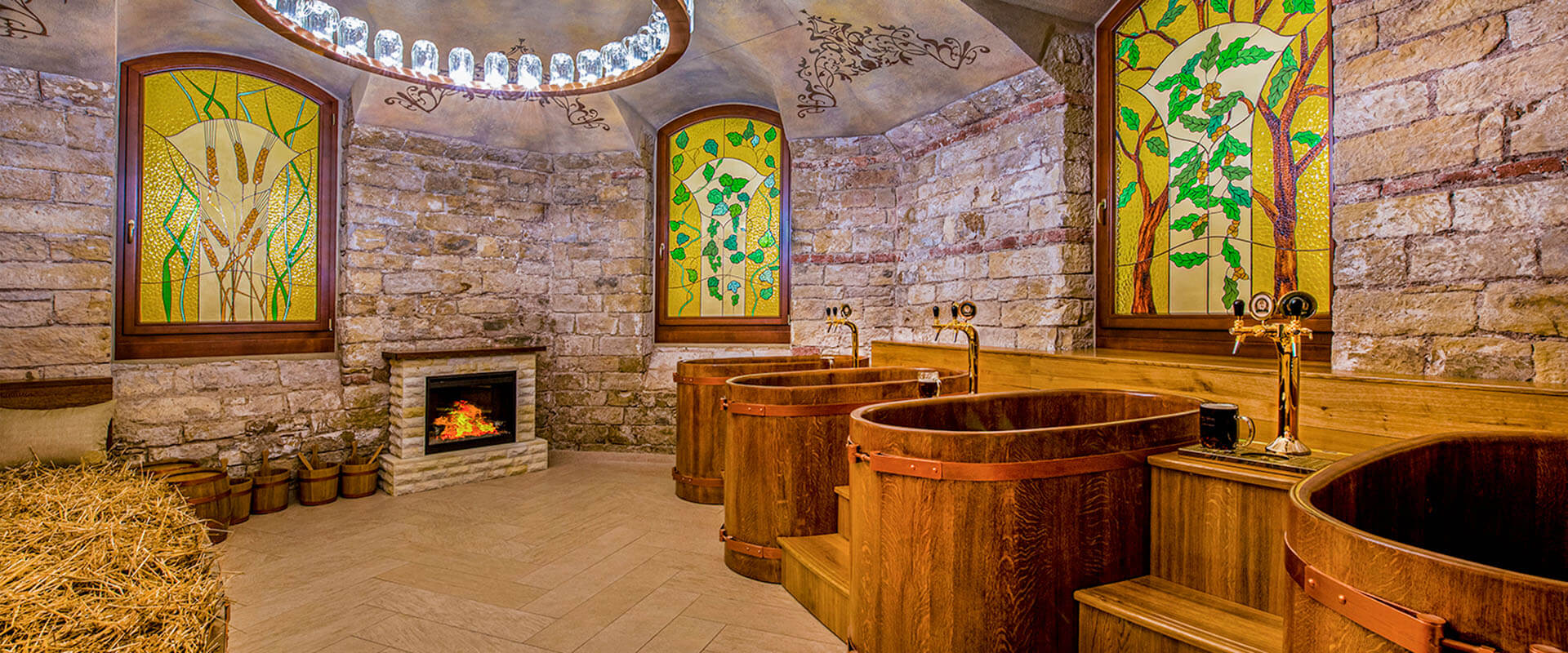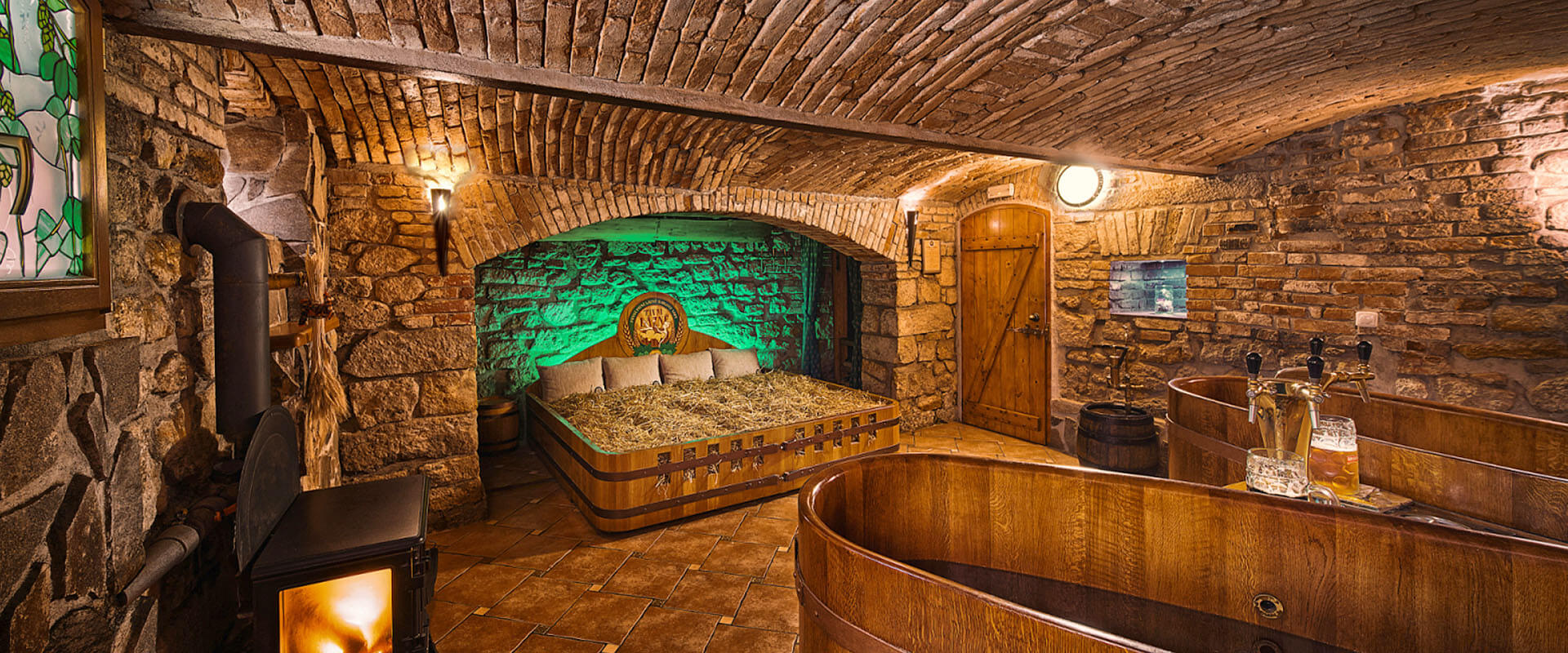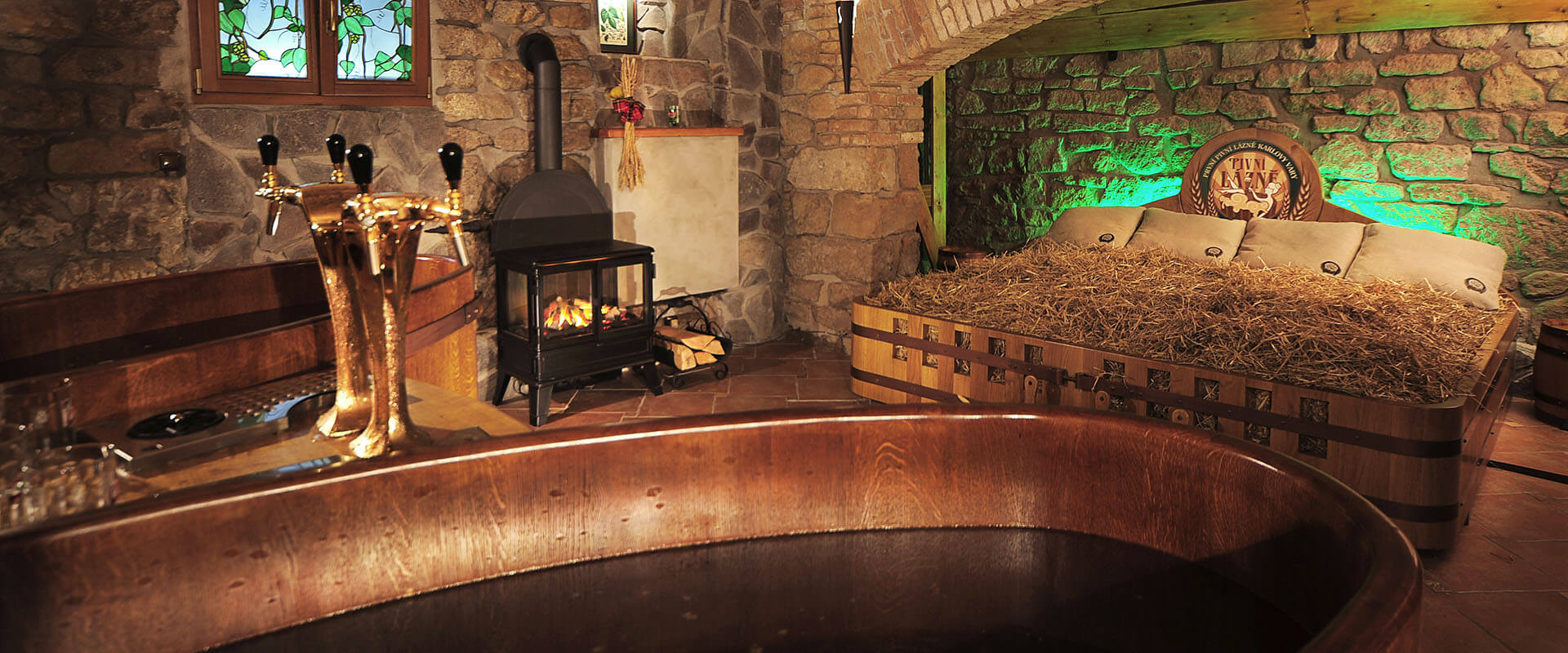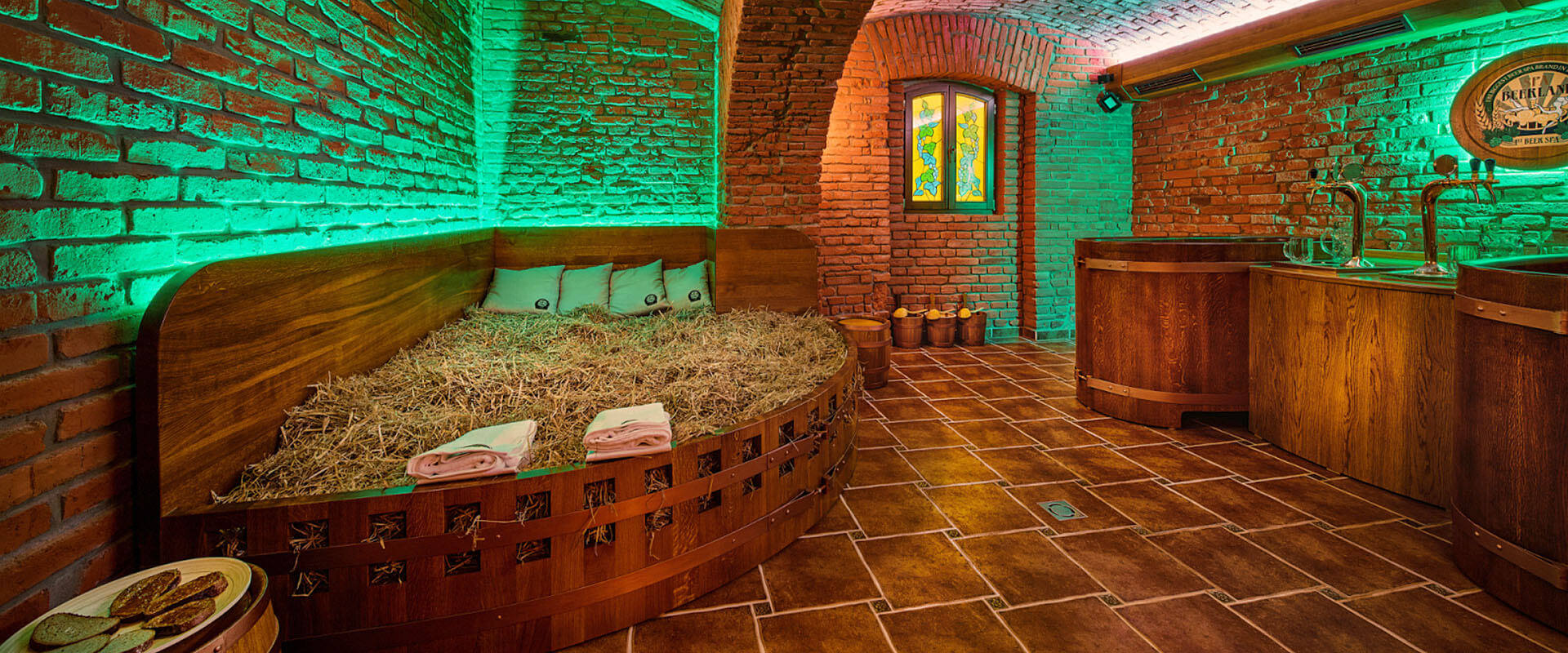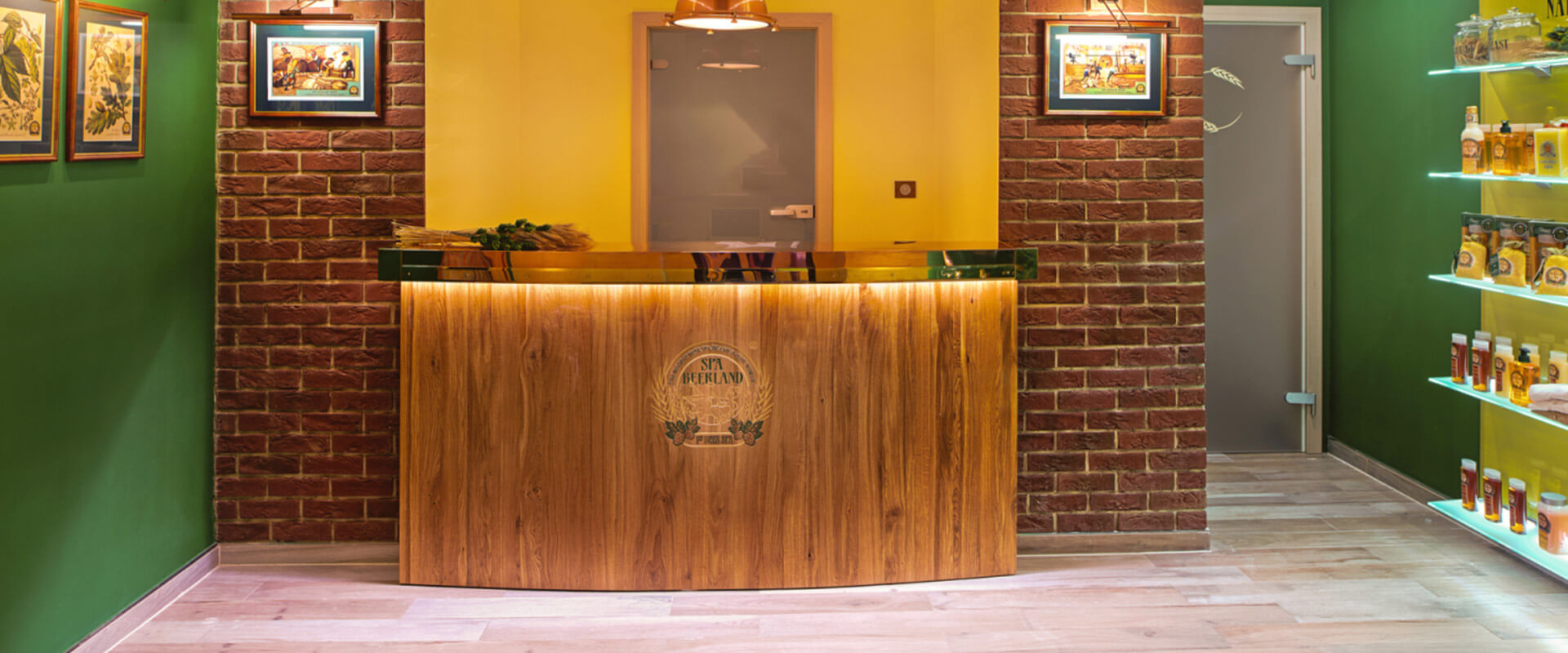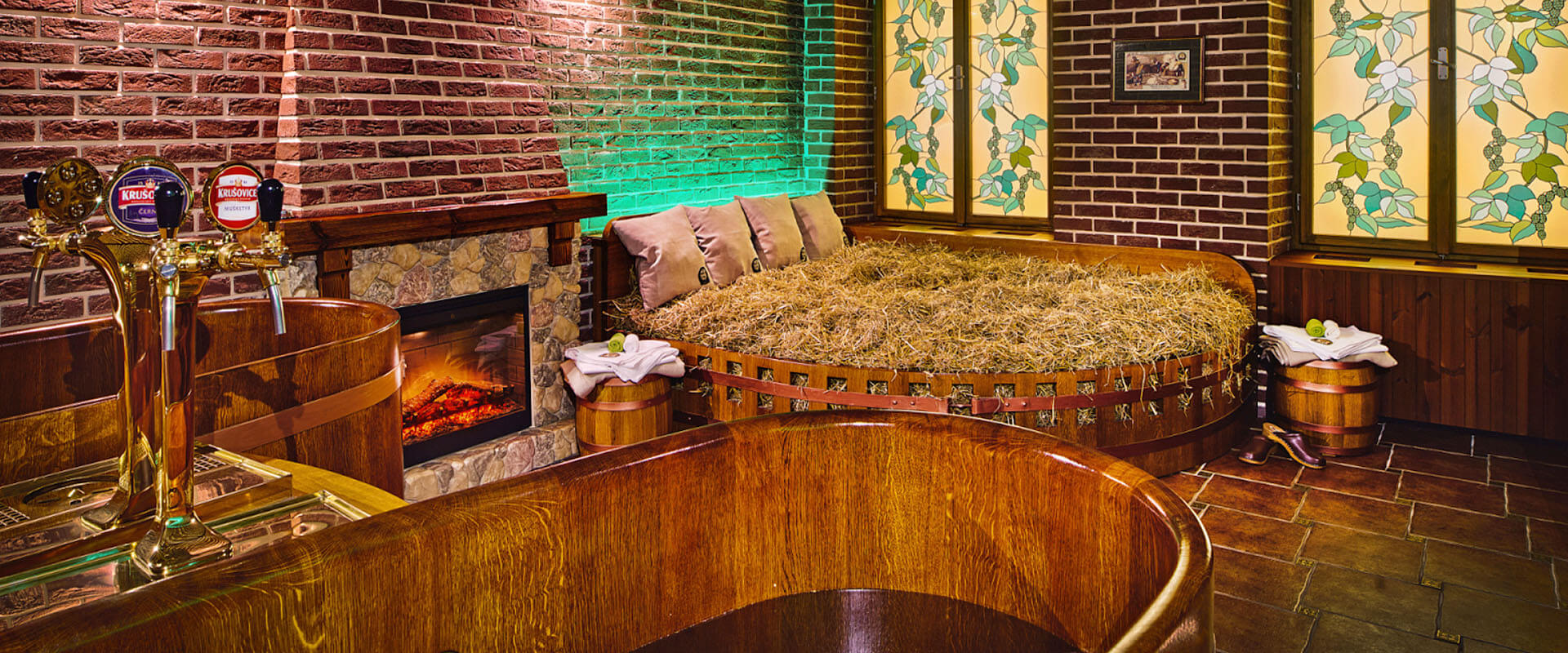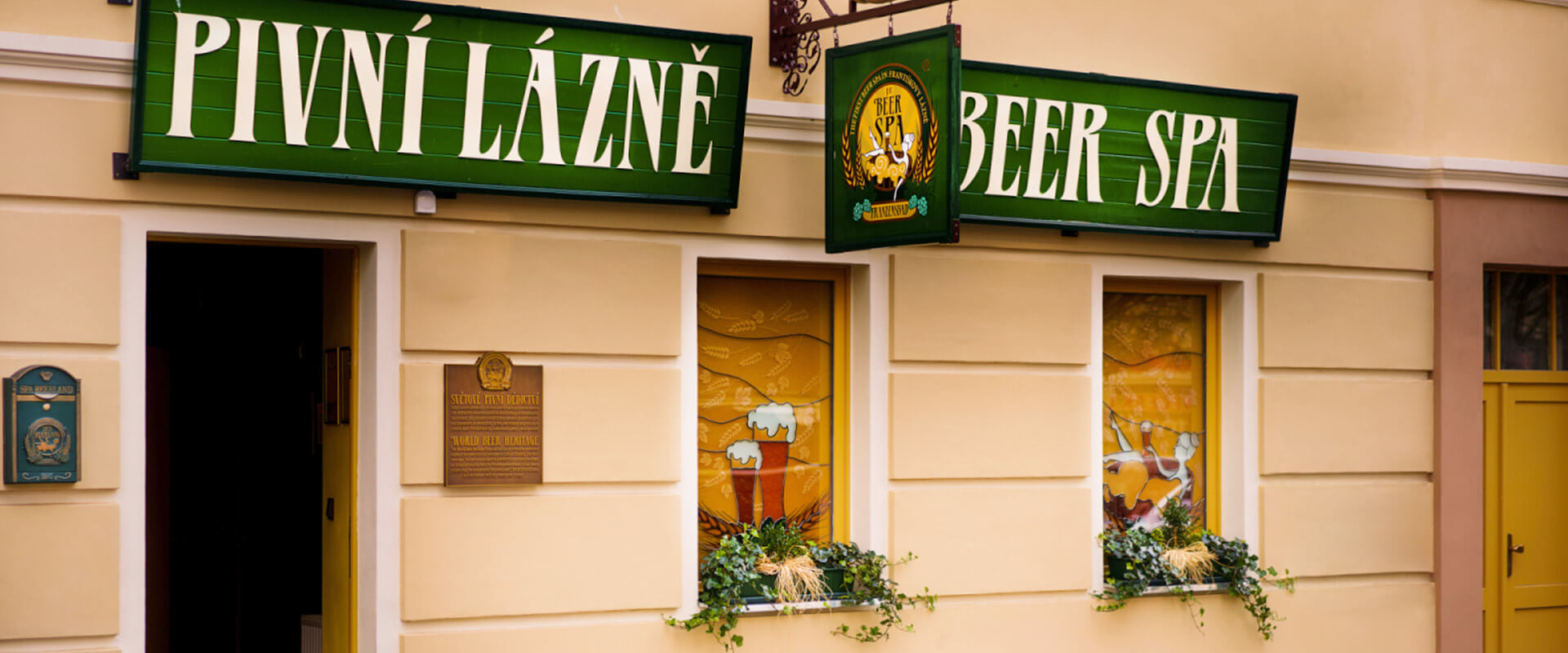 Photo-01-Beer-Spa-Beerland-Prague
Photo-02-Beer-Spa-Beerland-Prague
Photo-03-Beer-Spa-Beerland-Carlsbad
Photo-04-Beer-Spa-Beerland-Carlsbad
Photo-05-Beer-Spa-Beerland-Marienbad
Photo-06-Beer-Spa-Beerland-Marienbad
Photo-07-Beer-Spa-Beerland-Franzensbad
Photo-08-Beer-Spa-Beerland-Franzensbad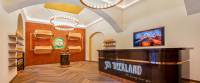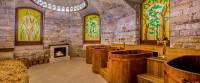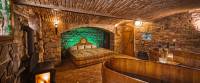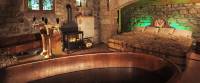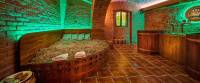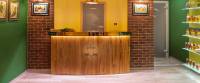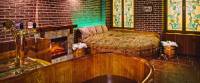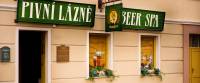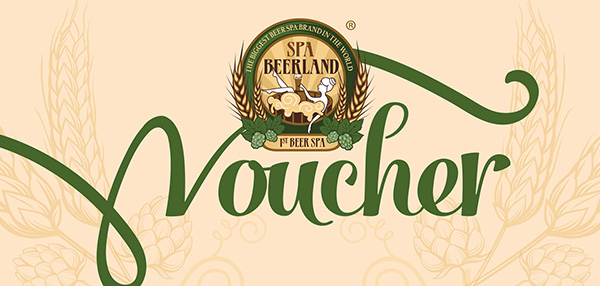 Give the gift of experience
Order a gift voucher and make yourself or your loved ones happy with an original gift!