The first beer spa Carlsbad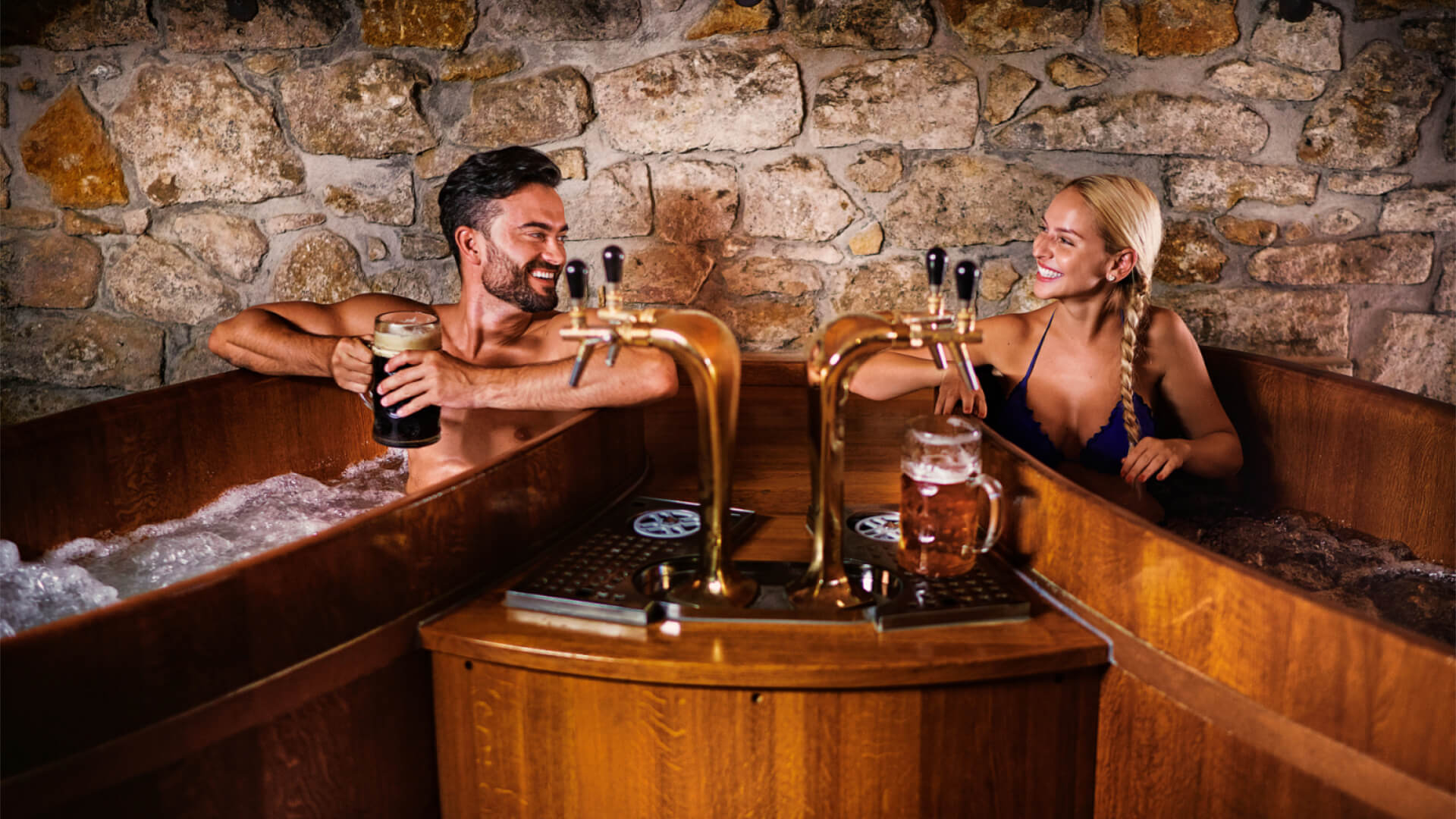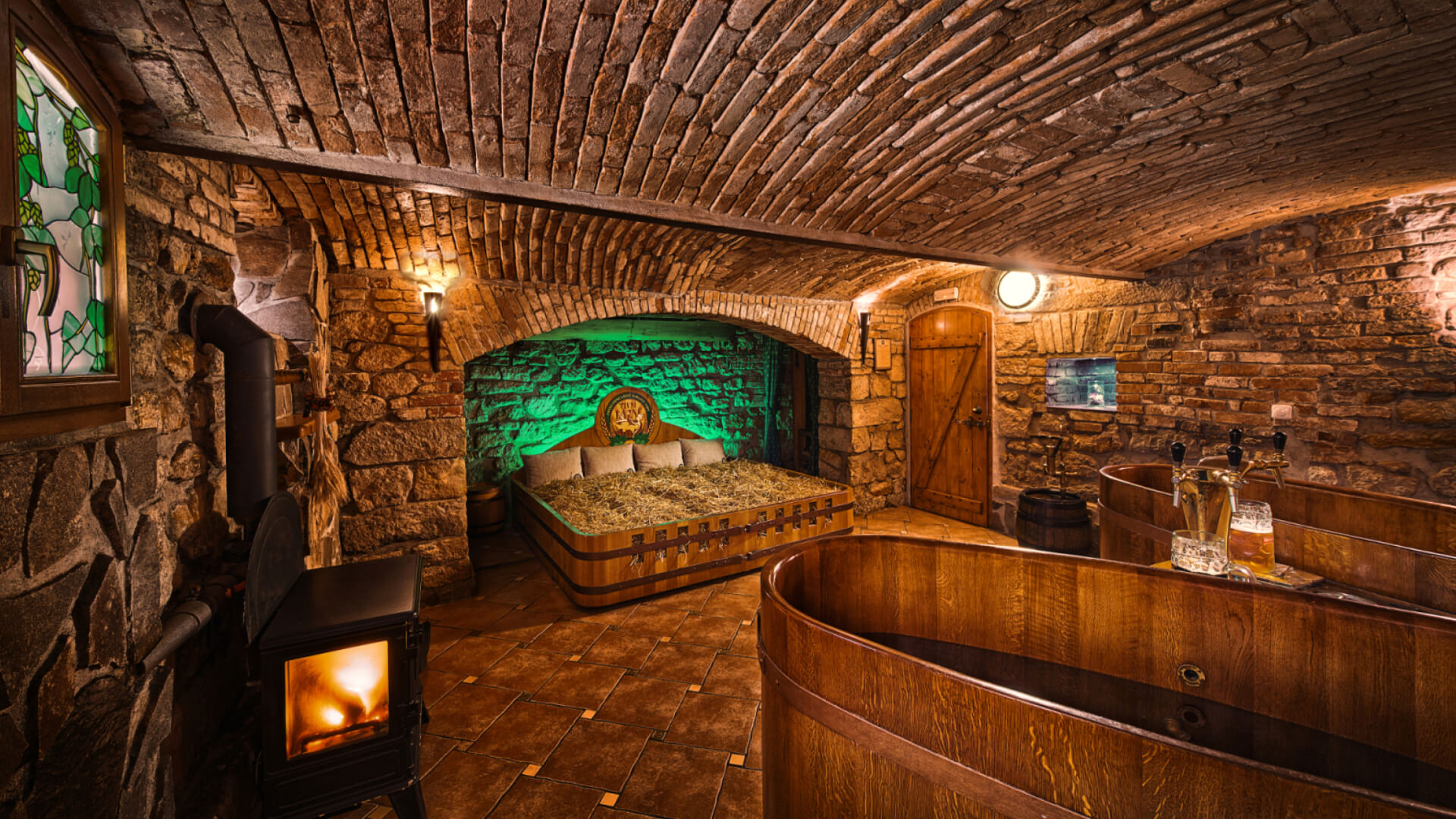 The First Beer Spa Karlovy Vary welcomes you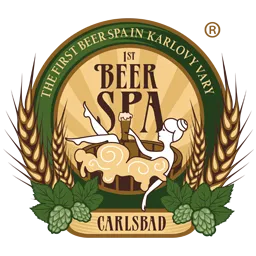 We offer an original spa treatment based on the use of only natural ingredients, materials and old Czech healing procedures.
The FIRST BEER SPA KARLOVY VARY is located in the very centre of the town, just 50 metres from the main spring. Today's spa premises were once used as a storehouse for the golden liquid and thanks to careful reconstruction it is still possible to experience the authentic atmosphere of Old Bohemian spa practices in these cosy premises. Stone and brick masonry with a distinctive patina, a blazing fireplace and unlimited beer consumption will win the heart of every lover of the good old days!
When visiting our SPA BEERLAND® KARLOVY VARY beer spa you will be able to:
reserve a beer spa room just for yourself
relax in original, handmade, thousand-liter oak tubs
experience a 100% natural bath in beer, beer extracts and herbal beer mixture
tap and drink unlimited amounts of light and dark beer
relax on a bed of real wheat straw by the warmth of the fireplace
enjoy fresh homemade beer bread
experience the atmosphere of the cellars from the time of Charles IV.
Description of the procedure
Beer bath Karlovy Vary – takes place in handmade, thousand-litre whirlpool tubs made of Royal Oak and is based on bathing in natural extracts used to brew Czech Krušovice® beer – selected hop varieties, brewer's yeast and malt. The high content of hop essential oils contributes to the overall vitalisation and relaxation of skin pores. Brewer's yeast, thanks to its high content of vitamin B and active enzymes, has a beneficial effect on skin regeneration. Thanks to this unique combination of natural ingredients and the magical effect of the royal oak tree, which has always been a symbol of longevity and resilience, the bath stimulates metabolism, flushes harmful substances from the body, releases internal and external tension, fatigue and stress, and thus leads to perfect mental and physical relaxation. During the beer bath you will be able to drink unlimited amounts of genuine Czech Krušovice® beer
The bath is followed by a rest on a bed of real wheat straw, which we grow on our own organic fields. The wheat will promote the absorption of all the vitamins and extracts from the previous bath. During your rest you will be able to enjoy fresh homemade beer bread. A blazing fireplace will keep you company at the resting bed.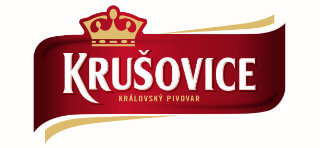 During the treatment you will have the entire beer bath exclusively to yourself and will be able to drink unlimited amounts of beer.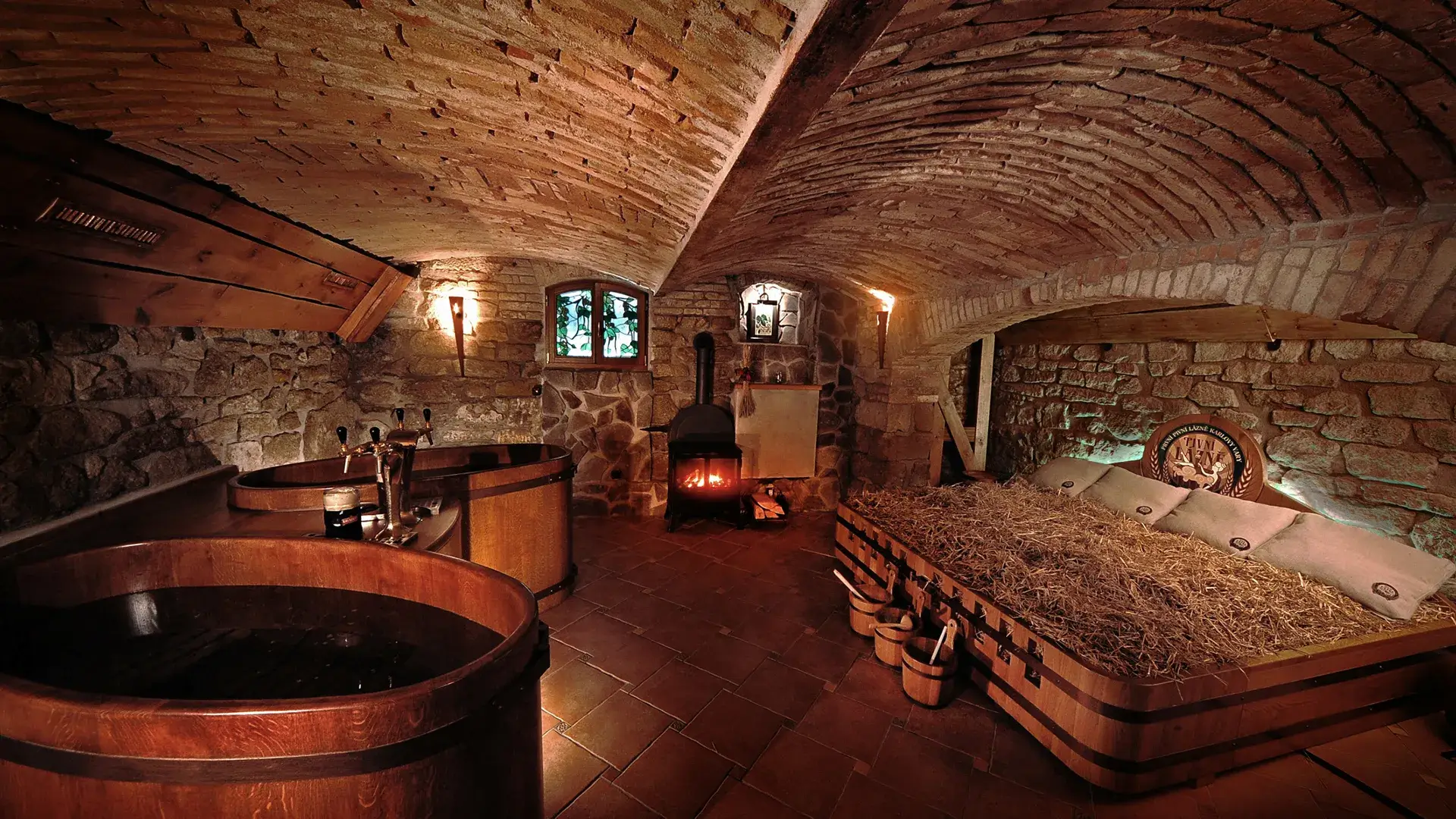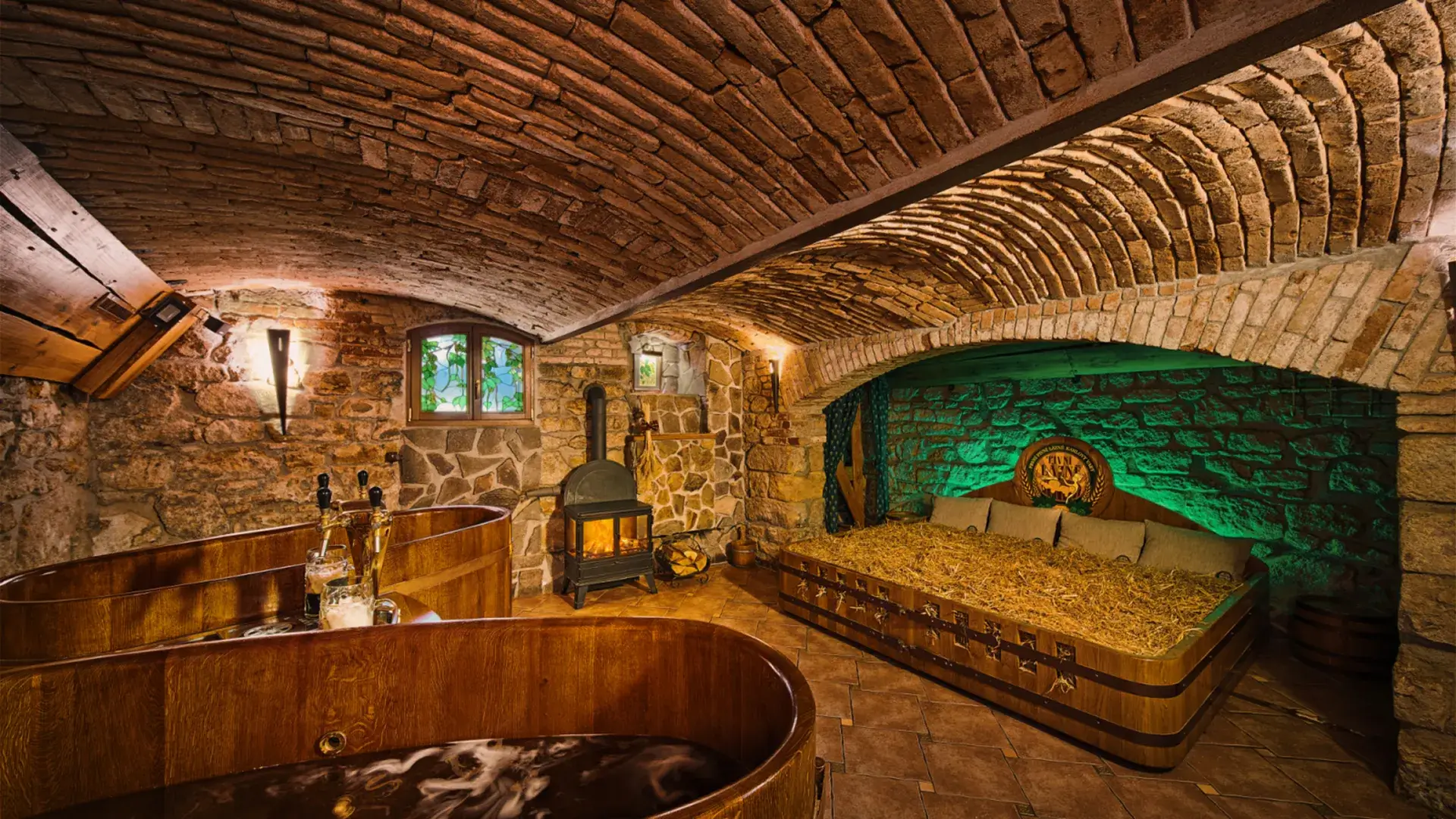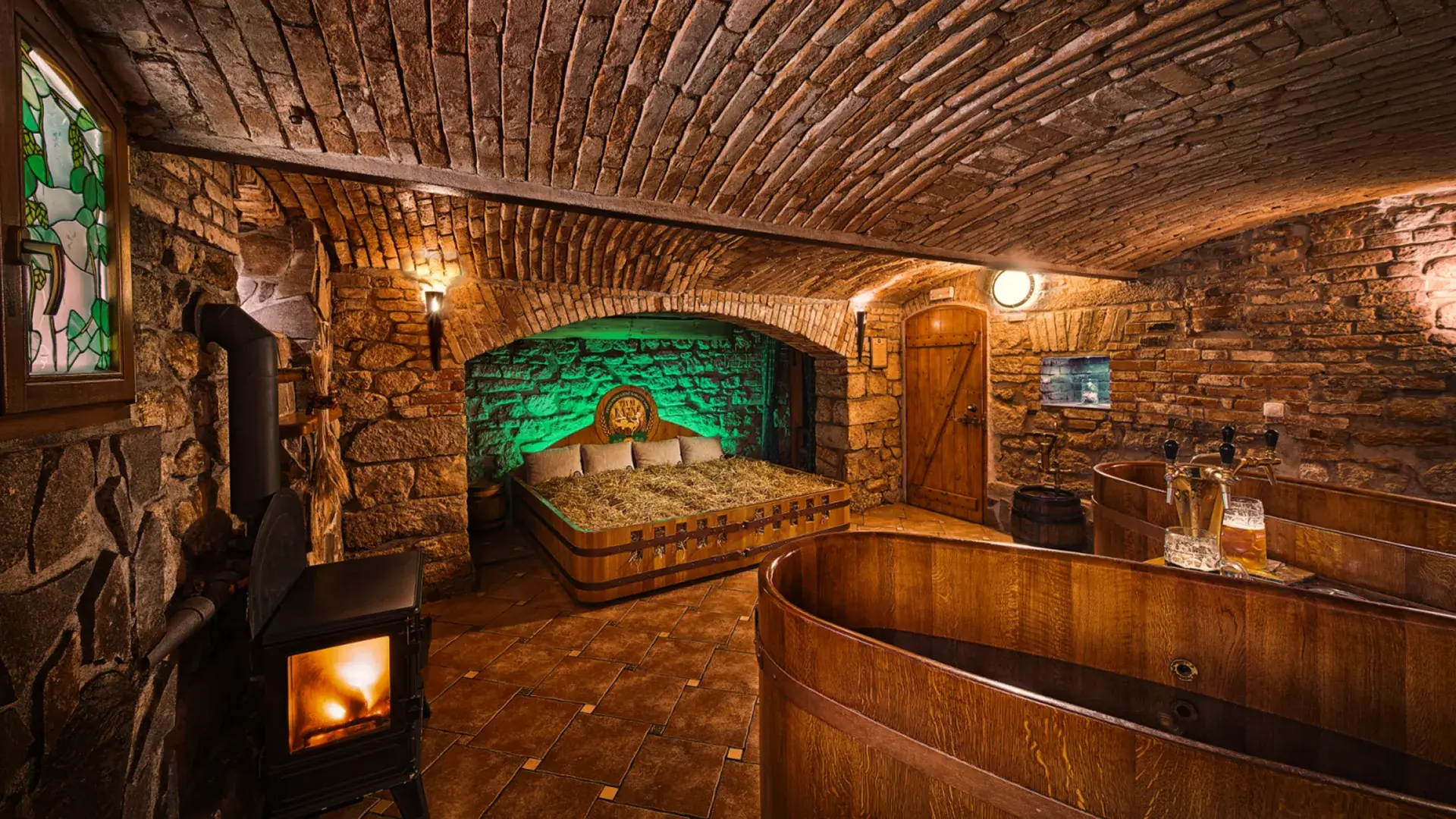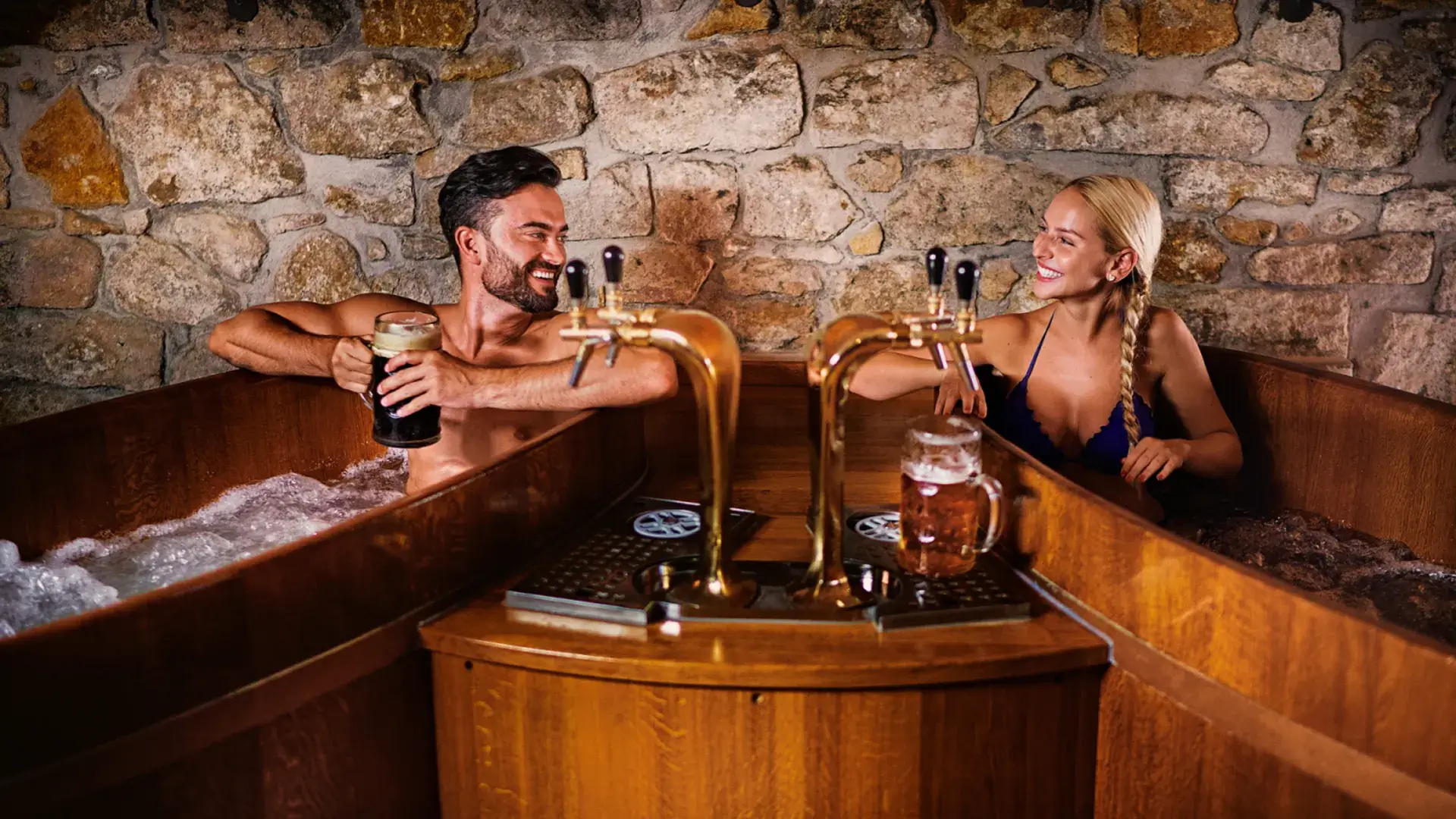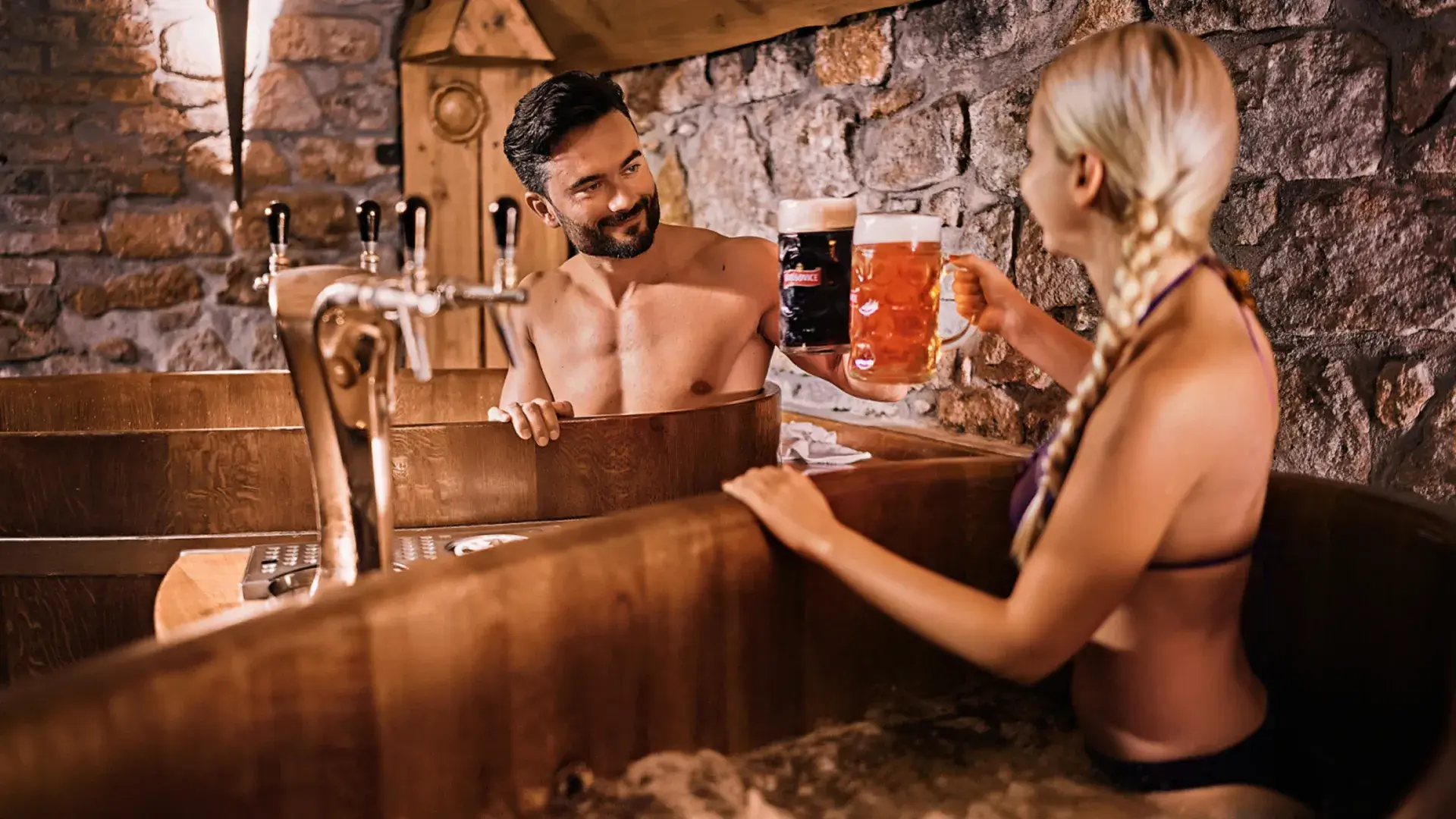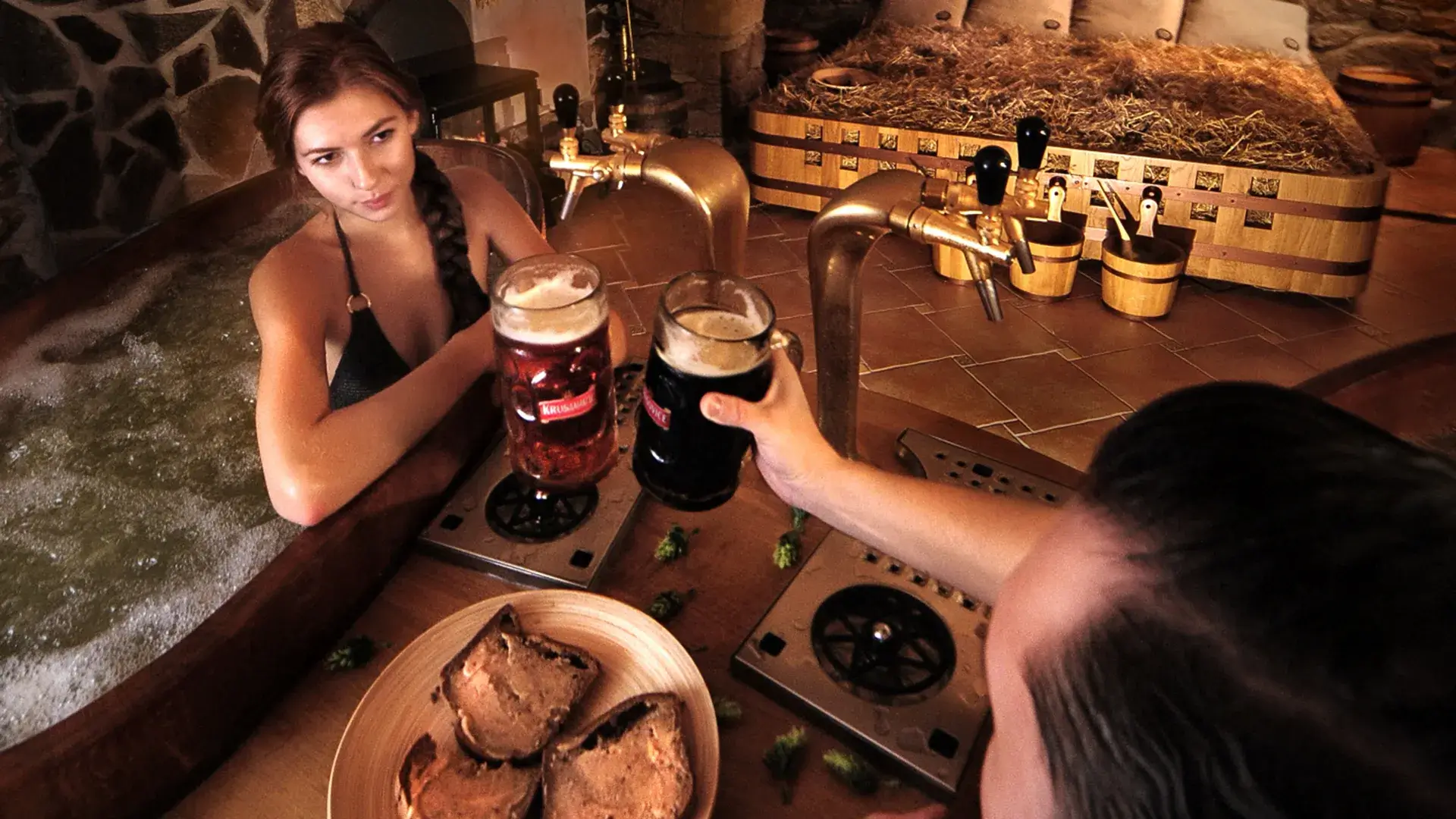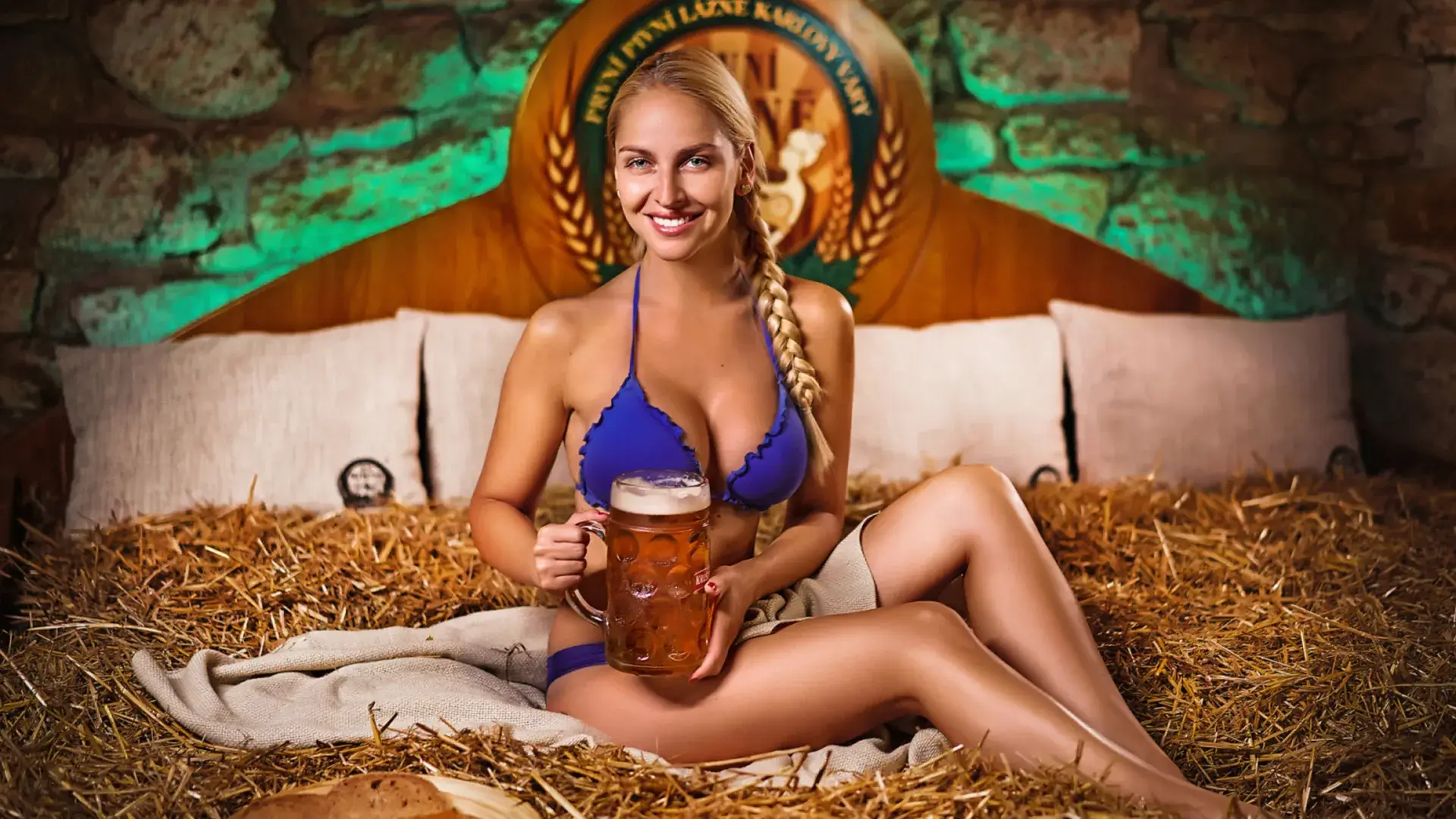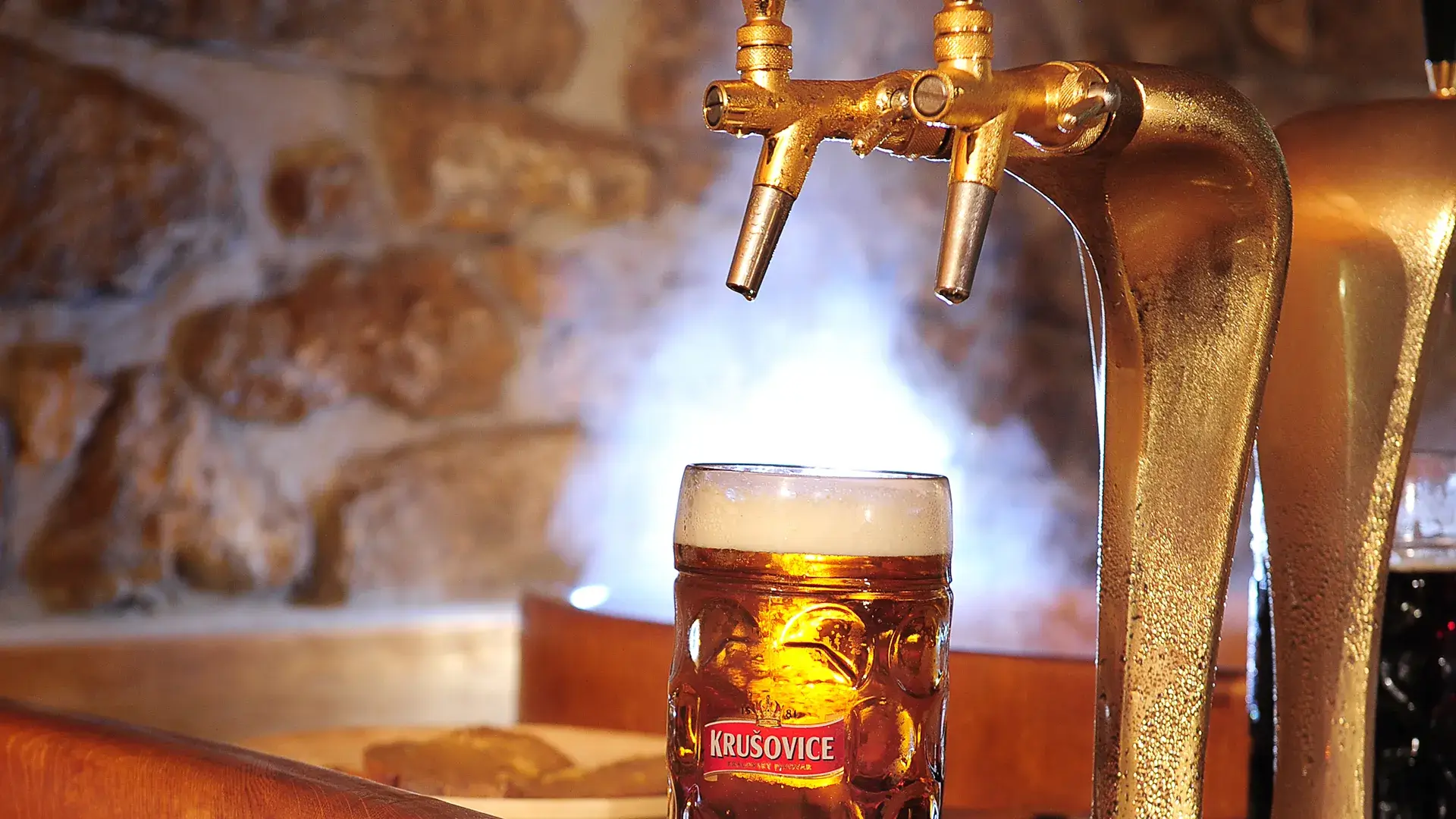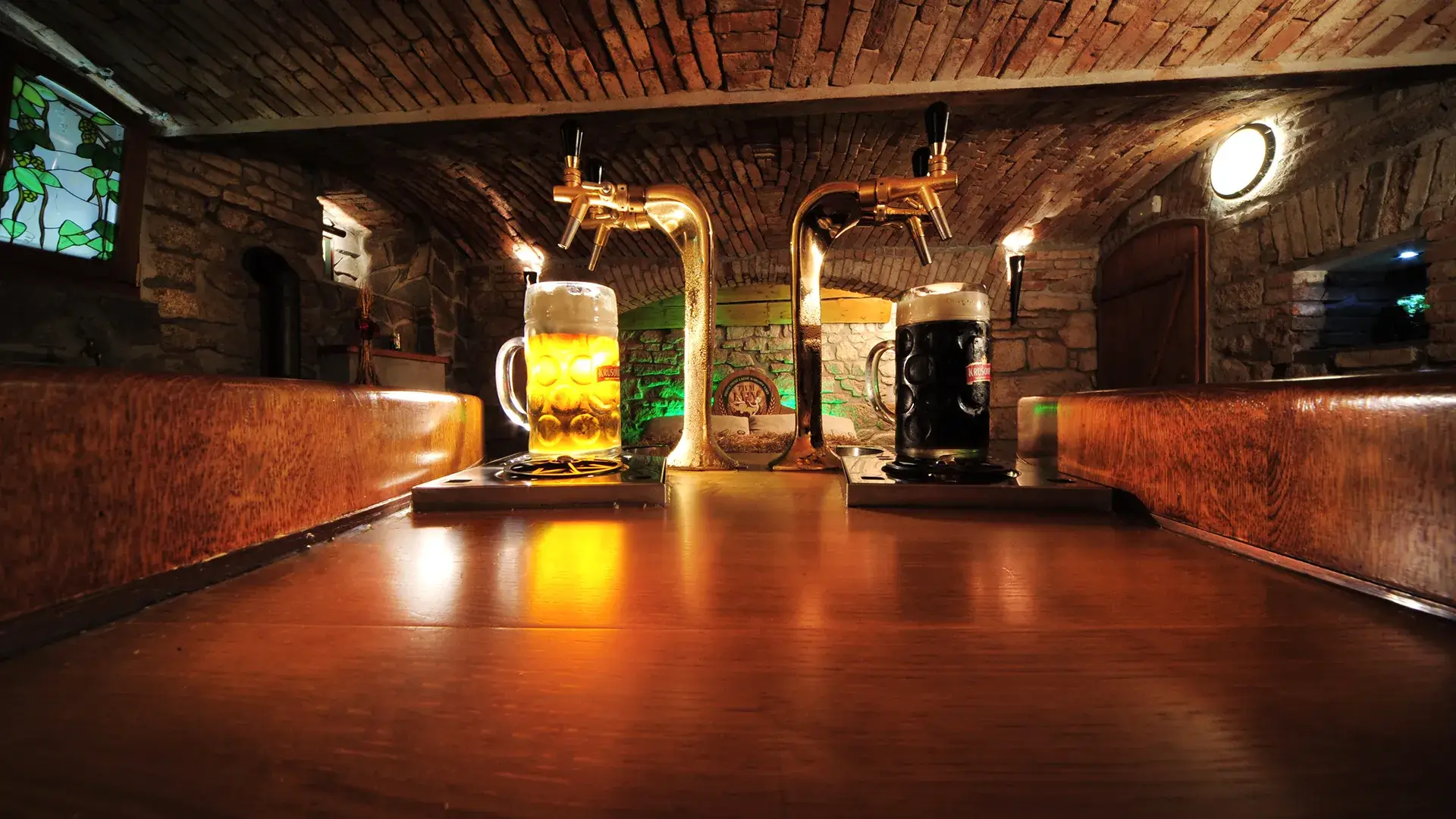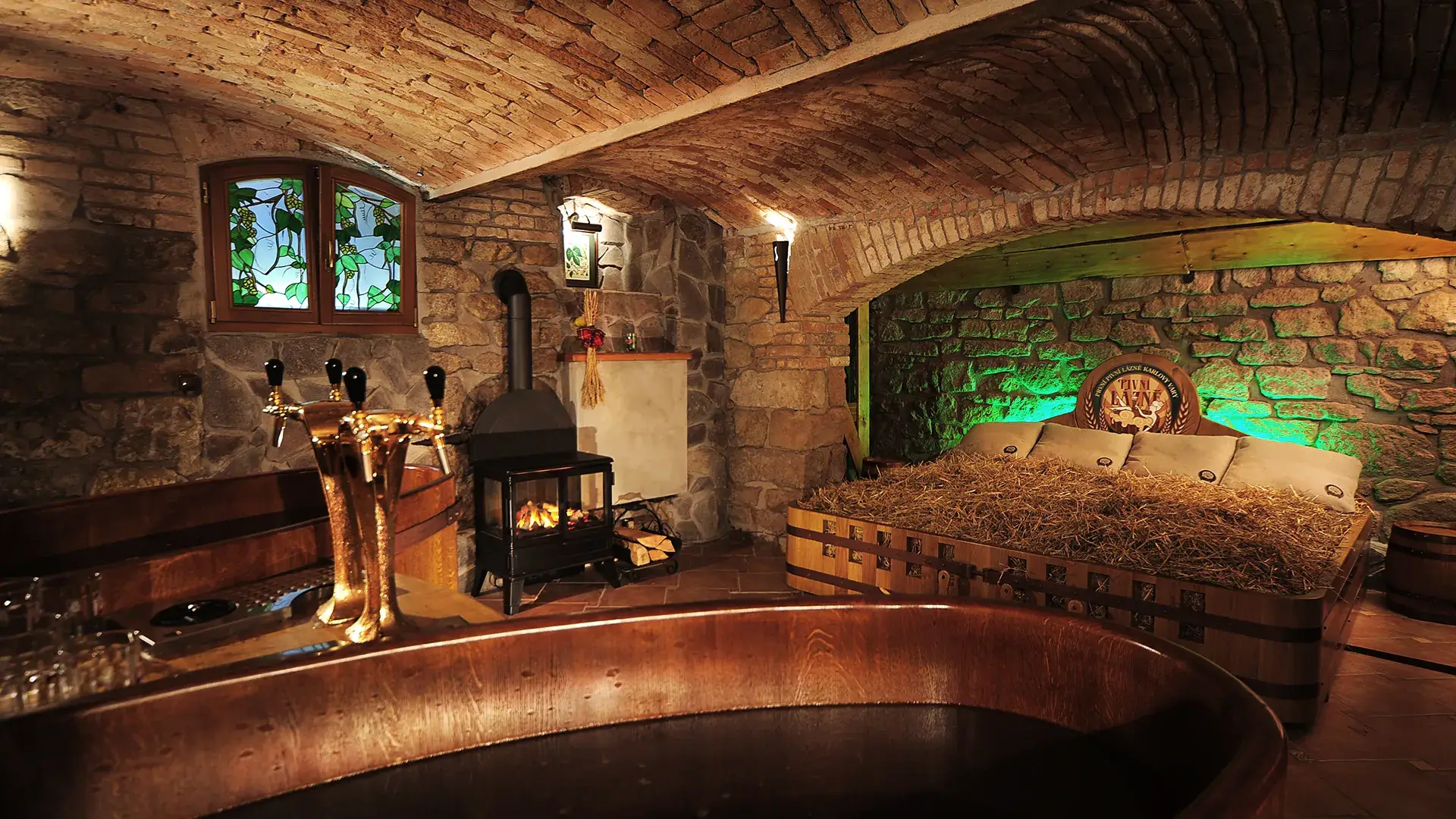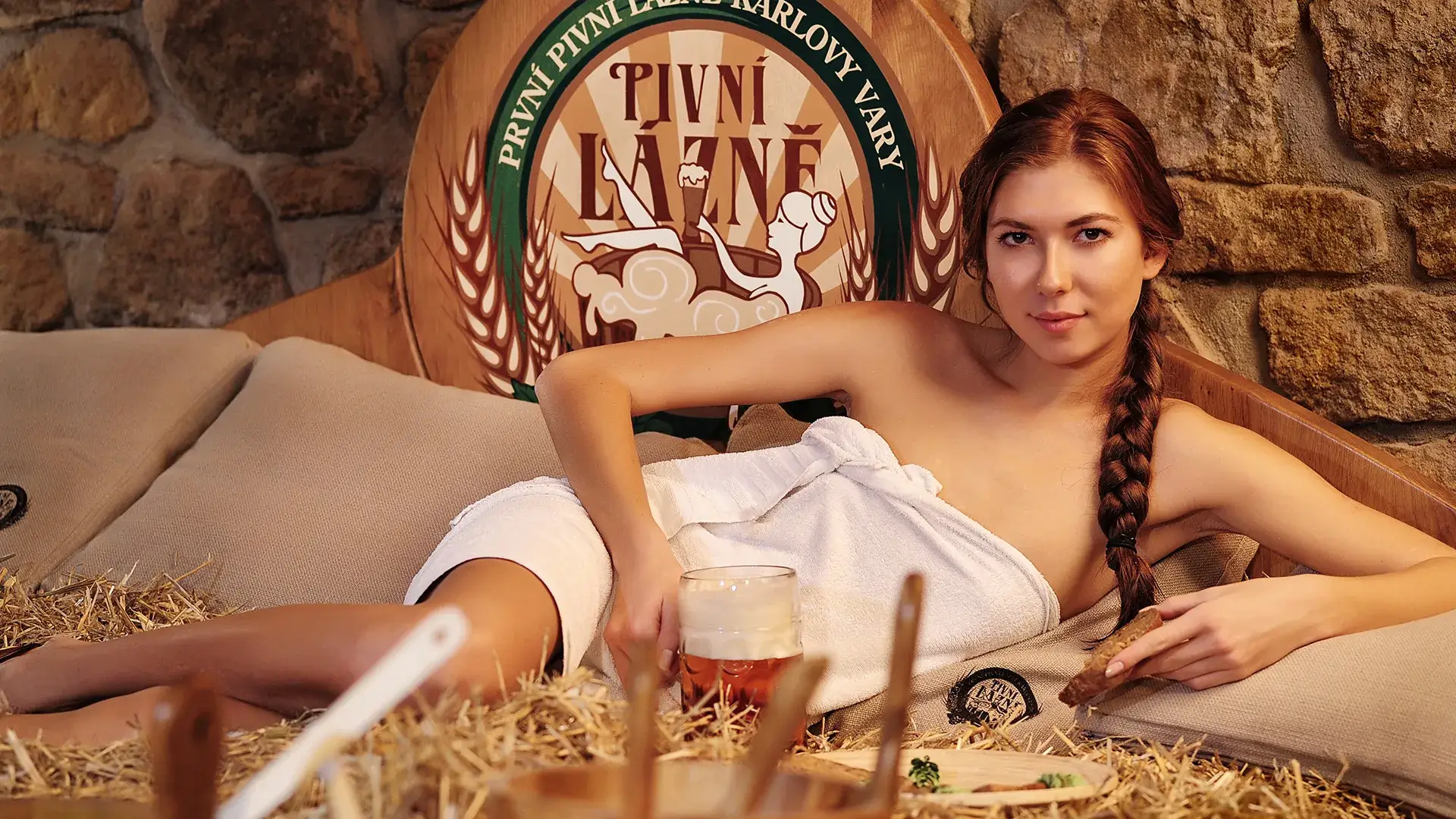 07-PL-KV-relax-in-wheat-straw-bed
11-Relax-in-wheat-straw-bed-PL-KV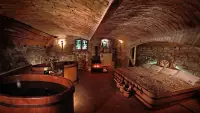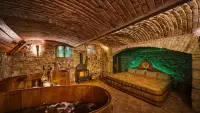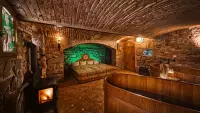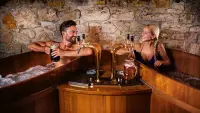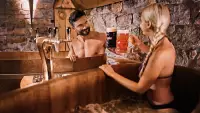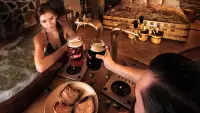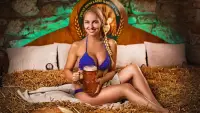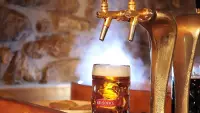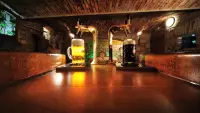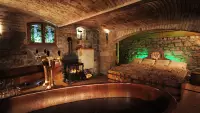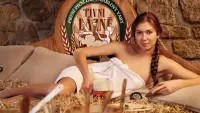 Ceník
| Počet osob | Počet van | Cena za 1 hodinu | Cena za osobu |
| --- | --- | --- | --- |
| 1 osoba | 1 dubová vana | 1.600 Kč | 1.600 Kč za osobu |
| 2 osoby | 1 dubová vana | 2.300 Kč | 1.150 Kč za osobu |
| 2 osoby | 2 dubové vany | 2.900 Kč | 1.450 Kč za osobu |
| 3 osoby | 2 dubové vany | 3.900 Kč | 1.300 Kč za osobu |
| 4 osoby | 2 dubové vany | 4.600 Kč | 1.150 Kč za osobu |
Exklusive 1-stündige Miete des gesamten Spa Beerland, 2 Räume insgesamt (max. 8 Personen)
Price per person from 50 EUR depending on the chosen option
Discounts
15% discount on the second hour
30% discount on the second hour if booked for 2.5 hours
By booking the client confirms that he/she agrees to the general terms and conditions. Children aged 3 – 18 years are charged 550 CZK / 20 EUR as the second person in one bath. A separate bath for a child is possible from the age of 15 and is charged 1100 czk / 40 eur. Persons up to and including the age of 18 are only allowed to enter when accompanied by an adult and are prohibited from consuming alcoholic beverages. Prices include VAT and service in a foreign language.
Tag us in your photo #SPABEERLAND, rate us, and get our natural beer cosmetics for FREE!
Become our fan, every 100th fan of the "Beer Spa Beerland" page will receive a FREE beer spa for 2 people!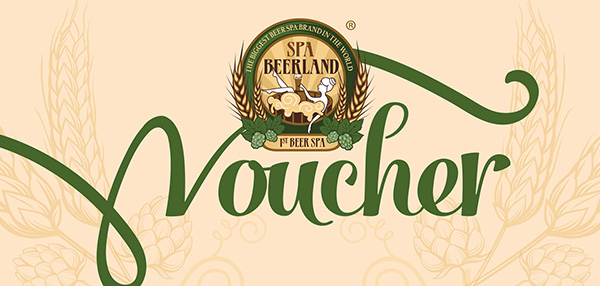 Give the gift of experience
Order a gift voucher and make yourself or your loved ones happy with an original gift!
VIRTUAL TOUR
Where to find us
How far we are from
Hotel Pupp 250 m
Theatre 100 m
Café Elefant 50 m
Main spring 30 m
How to reach us
by car – use the parking lot at the Hotel Pupp or in front of the Art Gallery
Imperial cable car
city bus No.2
THE FIRST BEER SPA KARLOVY VARY
Stará Louka 8, Karlovy Vary, 360 01
www.beerspa-beerland.com | info@beerspa-carlsbad.cz
Phone: +420 608 880 181
Open daily from 10:00 to 19:00
OPERATOR: Gordon Gekko Enterprises, s.r.o., Stará Louka 8, Karlovy Vary, 36001
IČ: 29118182 | obchodní rejstřík KS v Plzni, oddíl C, vložka 26262